! Auto Kraft Lincoln Nebraska Used Cars Restorations Auto Body->


1963 1/2 Galaxie Project
What do you get when you cross a 427 SOHC engine and a good clean stock original Galaxie from California?
Well you start by stripping the recent $600 Maaco paint job off to bare metal.
Then you sandblast the body and frame and re-engineer the motor placement back 8".
Once the body has been completely reconditioned, prepped, and painted, interior work can begin.
Ergonomically designed interior is created for modern look and comfort. Note how the gauges are positioned for full view from the drivers seat.
Four bucket seats? Why not? Note how the firewall is set back 10"
Completely re-engineered front and rear suspension with four wheel disk brakes
Well, after thousands of hours, this is what you have!!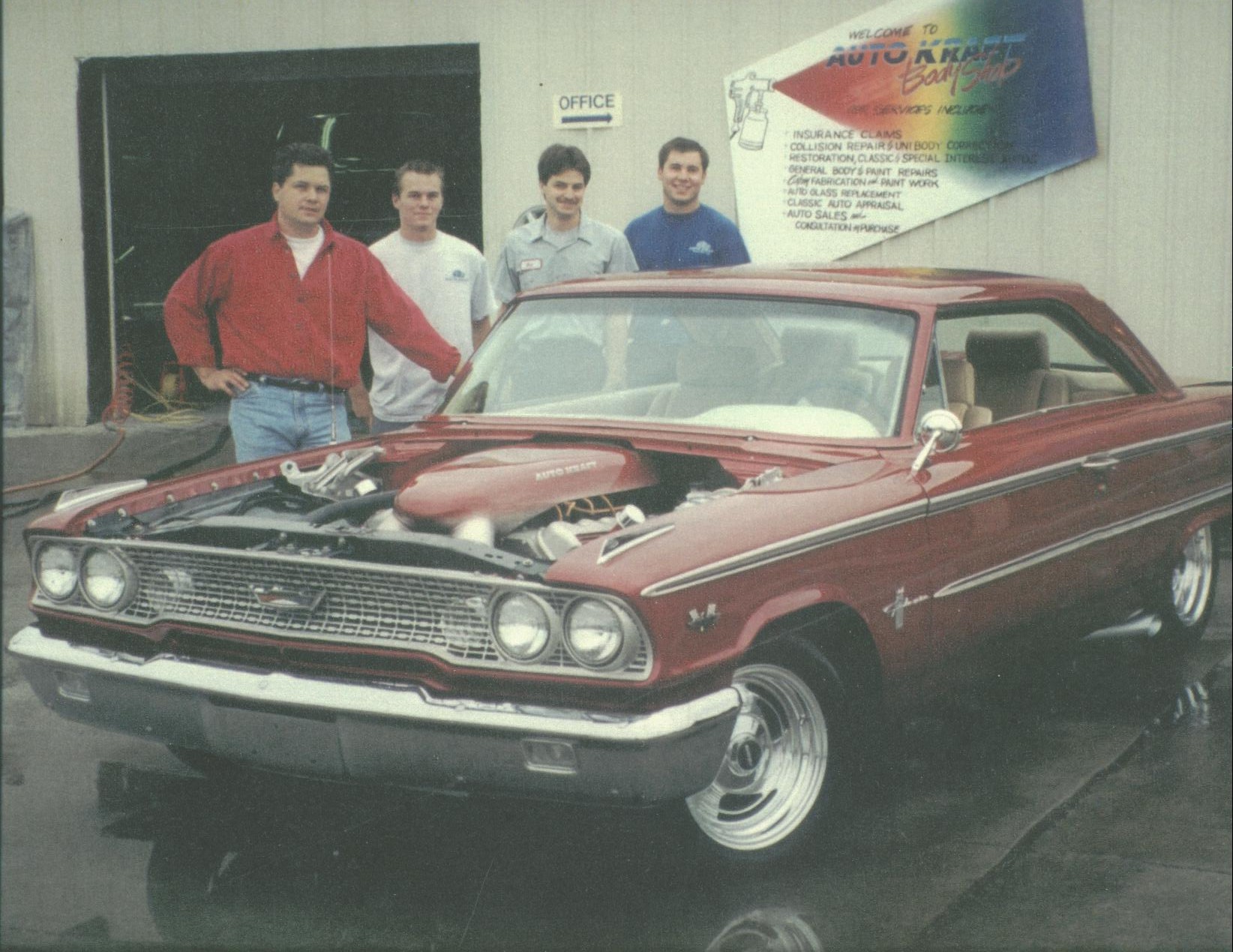 Count = 6147